About us
Image :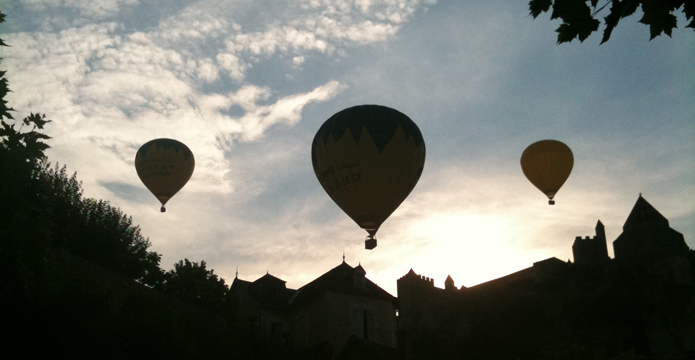 A passion for ballooning which started 26 years ago
Once upon a time, at a racetrack, there was Boris, the rider and Martine, the co-pilot and passenger of the sidecar, competing in a race. Out of nowhere, one of their fellow riders shared how much he was enjoying flying balloons. The Nigrowskis thought to themselves: " Ballooning? Interesting....Why not, let's give it a try"
That's how they got acquainted with the small community of hot air balloon pilots which only had, at the time, a thousand licencees among the FFA (Federation Francaise d'Aerostation)
...and they lived happily ever after... up in the skies.
When a passion turns into a profession
Seriously, they're not just fly!
Martine and Boris don't know yet they'll soon become hooked on ballooning. Their passion and interest in aircraft piloting will keep growing, as they fly and meet fellow pilots.
For about 10 years, they flew as a team and as a family with their children. Soon, ballooning was not just a passion anymore and gradually took a professional turn.
In 2002, they met Christian Stiesz, founder of Les Montgolfieres du Perigord, a business he started in 1987. They get to know each other, they socialize and tell lots of pilot stories to each other. In May 2002, Christian asked them to take over...It's such a great opportunity for them to start a new life in La Roque Gageac, Dordogne, to live their dream and to share their passion with friends and customers.
They won't miss this unique chance!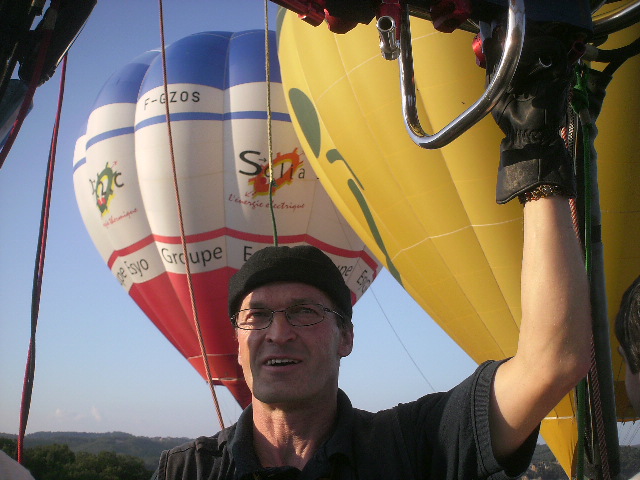 A kindly thought in the memory of Franz
Franz was the first crew member to join the team in 2004.
Originally from Switzerland, he moved to Perigord in 2002. He was considered as a family member.
Franz passed away in October 2012 but will always stay alive in our minds and hearts.