Special time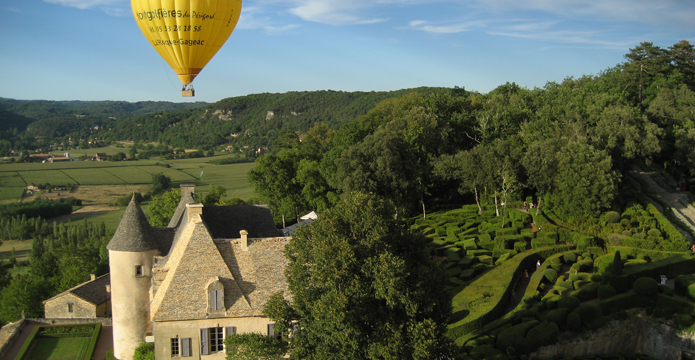 Table of contents
A balloon ride for two
Do you have anything special to say or wish to a loved one? Do it on board a hot air balloon and make it special!
A wisker basket hanging on a flying hot air balloon, a discret and professional pilot; everything falls in place to make the most of those precious moments : Try our Duo Altissimo flight!
To celebrate special events
Enjoy life to the fullest and do not miss any chance to celebrate a special occasion. Hop on a hot air balloon and slowly drift away with the breeze above Perigord. Have a toast: Champagne and foie gras and let the pilot congratulate you on your easy breezy future!
The Duo Altissimo flight will give you the opportunity to celebrate and enjoy each other's company in the intimate setting of a hot air balloon with great elegance and finesse:
  a wedding anniversary
  the birth of a child
  a professional advancement
  retirement
  a sweet romantic encounter
  the simple need to feel alive and free...
In short, we are looking forward  to helping you celebrate with class!
VIP balloon flight: Classy!
Being classy is more about splurging on the ones we love rather than just spending money...
It is in this belief that we have designed the Altissimo flight and its services!