Learning to fly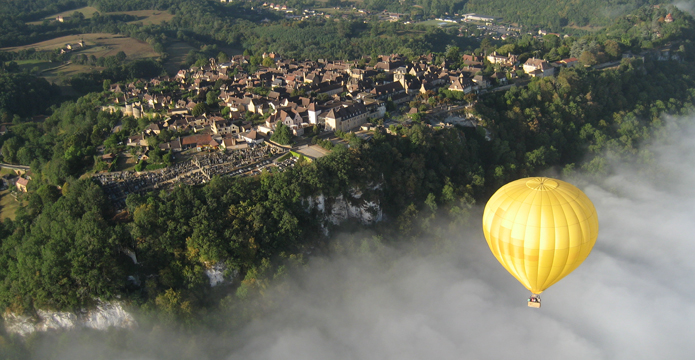 To become a hot air balloon pilot
It is required to complete classroom and flight instruction with a licensed flight instructor.
Hot air balloon flying class instruction
To get a hot air balloon pilote's license, you'll need to know about:
 instruments and technical components of the material
 their preparation and maintenance
 their use in flight
 the safety and navigation constraints
 the emergency procedures
 the radio communication system
 the specific conditions of captive, mountain, long distance, night, international...flights
 the characteristics and use of gas( propane, helium, hydrogen...)
 the assessment of meteorological and atmospheric phenomena
 the general ballooning regulation and specific provisions
 human physiological and psychological factors
Flight instruction
 Taught and reviewed by a flight instructor, the flight training covers:
 pre-flight operations
  technical operations such as unfolding, inflating, deflating, folding and storing the various components of the balloon
 piloting (ascend, descend, take off, level off, approach of landing and landing...)
 the implementation of emergency procedures
 the proper use of radio-telephony equipment
Flight hours requirement
The student pilot must ascend 12 times and have at least 16 flight hours including 2 solo flight hours at an altitude higher than or of 1000 meters.
The licensed pilot is allowed to take passengers onboard after 35 flight hours as pilot-in-command.